Refresh and re-energize together
Discover the perfect opportunity to reconnect your team and with nature.
About the workshop
One of our friendly staff will virtually guide you through a relaxing and enjoyable terrarium-making experience that offers fun and therapeutic value.
We can accommodate teams of 8-300.
Pricing
Regular pricing is $65-$75 (plus tax) per person, discounted per quantity.
| | |
| --- | --- |
| Quantity | Discount (%) |
| 6-10 | 7 |
| 11-19 | 12 |
| 20+ | 18 |
Group Kit Requirements
Purchase your kits (minimum 6) in one order to qualify for the group discount
Orders over 20 kits must be ordered 4 weeks prior to the event to allow enough time for order fulfillment and shipping
What's Included in the Kit
4.9" Glass Bowl
Succulent
Gravel
Charcoal
Soil
Decoration
Skewer
Watering glass
Essential oil sample
Care instructions
Music playlist(s) for your team
Who we've done workshops with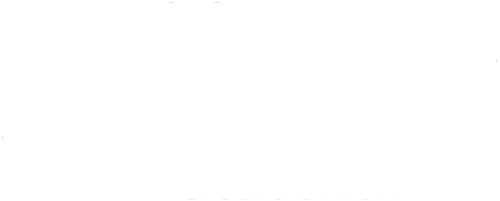 Work-life balance
We all need an escape from time to time and work-life balance is important for our mental health. Our workshops are an opportunity to unwind and enjoy creating a terrarium together.
Therapeutic value
Making a terrarium is relaxing, fun and enjoyable. This is a great way to unwind and be creative, even if you don't think you are. Each kit comes with a sample of essential oil to turn your terrarium into a natural diffuser as well!
Relationship building
Connecting as a team for a social event promotes relationship building. As your team's relationships grow, so do their job satisfaction and productivity. 
1. Workshop details
We will need to know the following details:
• Number of participants
• Kit selection(s): Orders over 20 can select up to 3 themes
• Workshop preference: Live instructor (recommended) or instructional video
2. Pick your date and time
Let us know when you are planning your workshop with your team. If you've chosen to have one of our live instructors join you, please provide a link to the platform of your choice for us to join your call.
3. Payment & Shipping details
Once you've filled out the order form below, we will provide you with a custom link to process the payment and book you in.
We can either ship your kits to one location, to each individual participant or a combination of both.
4. Preparation
As we are preparing your kits to ship, we will ask for a spreadsheet with your participants shipping details and a link to join your team online for the event.
5. Lead time and delivery
For orders over 20, we require a minimum of 4 weeks' notice to prepare your kits and ship them in time for your event.
6. Workshop day!
Let's have some fun! We will join you on the online platform of your choice to guide your team through building their kits and answer any plant care questions.
Questions about our kits or workshops?