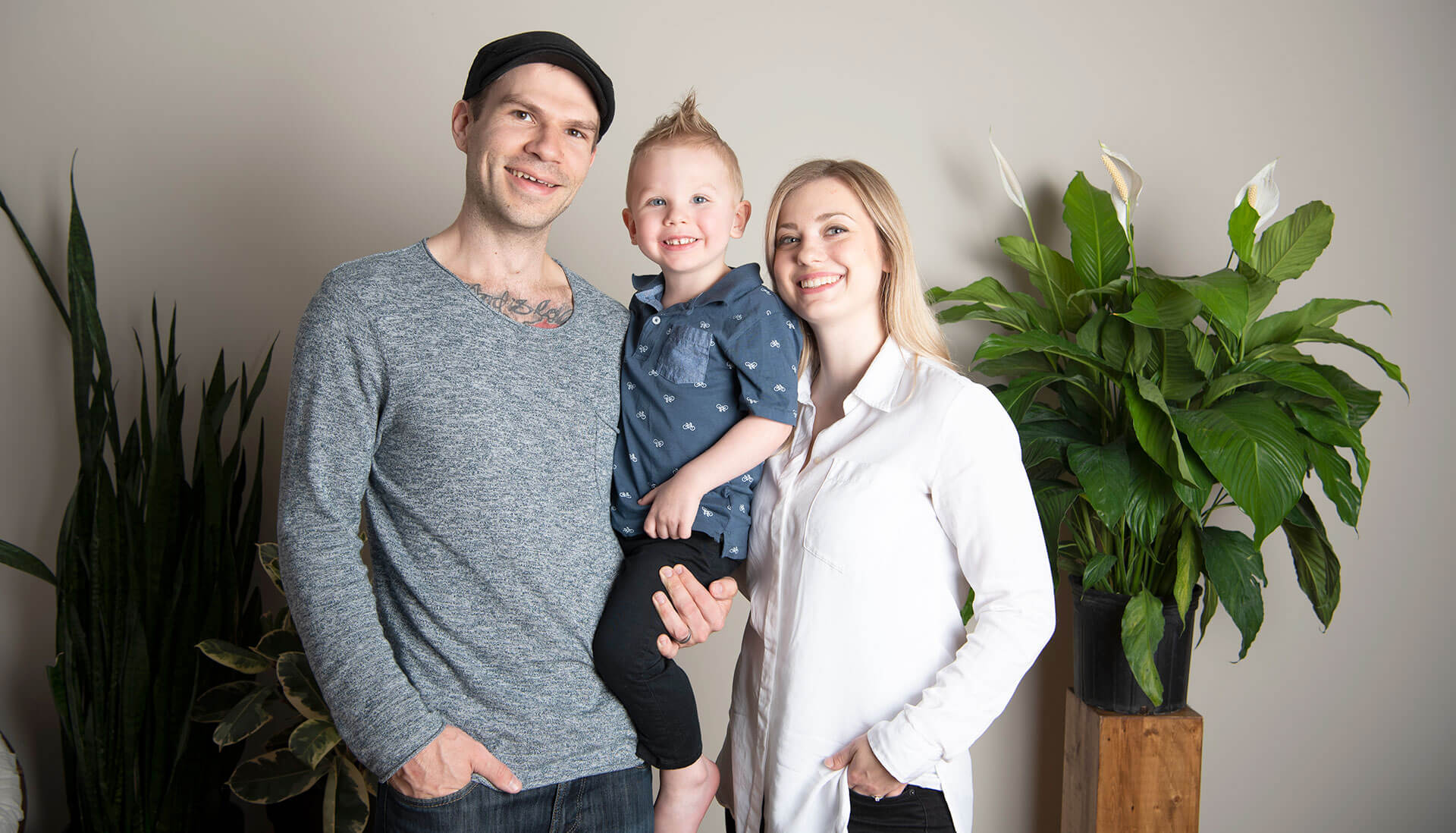 Hi there, thanks for stopping by! Here is a short history of how this all started. Plant Vibe, formerly known as Plant Life Workshops was started as a creative outlet from our day jobs running a branding agency called Zap Creative. From a fascination with the incredible beauty and diversity of succulents to the endless variations of decorations, our workshop was created.
We have both put on various workshops around the province for groups upwards of 50 people, bringing a table full of decorations for participants to create custom succulent terrariums. People found the workshop easy and enjoyable, and many have mentioned they had more fun than they had expected! We were approached by the Sask Abilities Council to host a workshop for a group of people with various disabilities. The terrariums were beautifully made and the workshop turned out to be a great activity for their group. This confirmed that we had something special, an activity that anyone of any age or ability can enjoy, even our 3-year-old son Maverick loves to make our terrariums. Once we had observed people were more than capable to create their terrarium without formal instruction, we shifted our focus to the creation of themed kits.
In a conversation with our Young Living sponsor Genevieve, we had a collaborative workshop to promote both businesses. This further led to the idea of adding essential oils on the preserved moss included in our kits to create a natural diffuser! We have had a lot of fun pairing the 'vibes' of each theme with a scent that fits and adds to the experience!
Happy making! And be sure to join our group on Facebook for succulent care tips and essential oil info and uses!
– Hannah & DJ